Family Offer Holiday on the Beach in Romagna
Offer with child free
Starting from
115,00 €
per Room
This offer is still
ACTIVE
Hurry!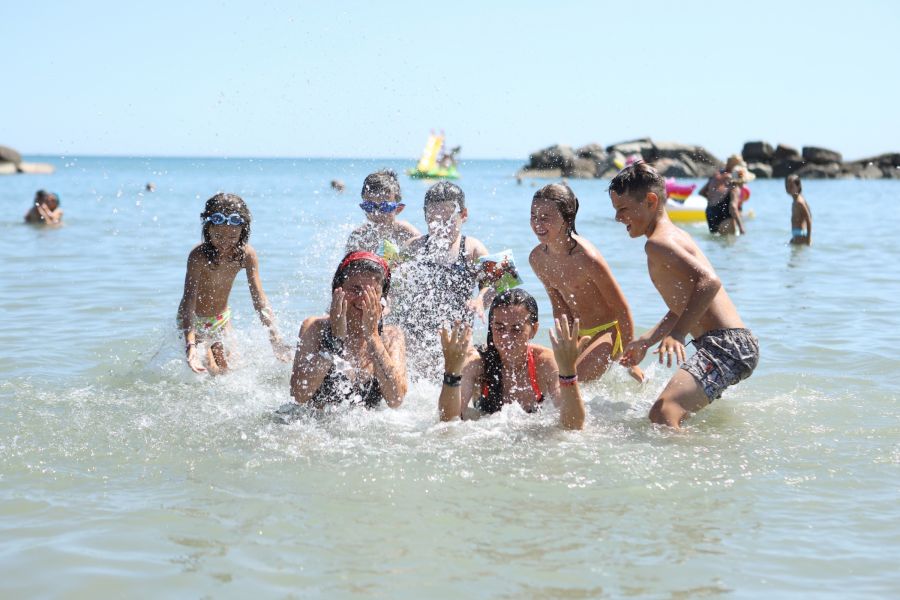 Hotel Krone in Lido di Classe, directly on the beach of the Adriatic coast, offer you very special offers for the summer 2022!
Family Hotel Krone in Lido di Classe (Adriatic coast) directly on the seaside!
Best prices and best quality for your holidays.
Special Family Offer
with child free!
Offer with children free of charge
Until 17 june and from 11 September




(with 5 nights minimum stay)

2 children up to 15 years free of charge!
Until 24 june and from 3 september




(with 3 nights minimum stay)



1 child up to 12 years free of charge, from 11 to 15 years 50% discount
2 children: 1 free and one 50% discount
from 115 € per day per room in All Inclusive!
Special family offers
4 persons in one room (with 3 nights minimum stay)
1 child always free of charge
2nd child custumized discount

(offer not combinable)
SAFE BOOKING
Contact us directly for the best booking conditions:
✔you can change your booking dates up to 30 days befor arrival
✔ free cancellation up to 30 days before arrival
✔ in case of Covid-related health reasons ( documented positivity) or new regulations that might limit the possibility to travel,the deposit can be used for another stay
✔ NEW: possibility to take out a travel insurance for the amount of the deposit you paid
Other benefits for you:
Personalized offers for families with only 1 adult
Offers also for Princess and Queen rooms equipped with free Wi-Fi, mini bar, whirlpool shower, useful magnifying mirror and your preferred daily. Balconies with view on the seaside or pinewood!
Our exclusive services
Entertainment for children and adults
Panoramic swimming pool with playground and bouncy castle
Free bikes, also with child seat
Open Bar, during the whole day, with Soft Drinks on tap
Table service with personalized menus
Send us an email, click here. We will make you our best offer.
Come and enjoy your summer holiday with your family on the Adriatic coast at the Hotel Krone.
Stop the cheapest fare for your holidays
Contact us directly: